Mission: Restore and partner hospital Bugando Medical Centre in Mwanza, Tanzania, completed the 2018th last quarter surgical training trip on Reconstructive & Plastic Surgery in November 2018. The surgical teams included Dr. Phillip Makoye, Dr. Joseph Masuke, Joel Karugaba, who operated alongside Mission: Restore's lead Surgeon Trainer Dr. Peter Biribwa – a Ugandan Plastic & Reconstructive Surgeon trained at the University Of Nairobi Kenya National Hospital.  Other participants included anesthesiologists, physiotherapists, operating room and recovery room nurses, as well as coordinator/translators who provided general patient, family and team support. It was an impactful week of operations, interdisciplinary team training, and surgical skills building & learning.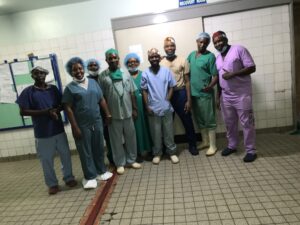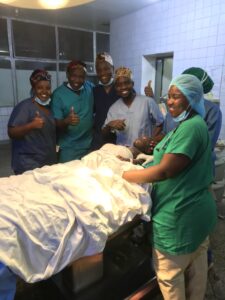 The training covered ward reviews and lectures on Wound Care & Postoperative Management by Dr. Biribwa. The audience included 40 participants, the majority being Assistant Medical Officers from various rural communities outside of the Mwanza region, Burns Unit Staff (surgeons, physiotherapist, and nurses), Bugando Registrars & Residents. Dr. Biribwa discussed and advised on the appropriate management of several patients admitted in the ward.
Over the course of four days, the team operated on nine patients providing full-scope reconstructive plastic surgery, including skin grafts, Z-plasty, flap procedures (groin, pedicle scapular and rotational), wound debridement, burn contracture release and reconstruction, cleft lip and palate repair and correction of other congenital conditions and physical injuries including one orthopedic case of mangled extremity.
The surgical mission trip fulfilled several important objectives of Mission: Restore. Foremost, it enabled us to work alongside local surgeons and identify young promising candidates such as Dr. Joseph Masuke; as well as other sites for ongoing local partnerships (Sengerema Designated District Hospital). Additionally, the surgical team was able to network and learn the critical role that each one plays in providing surgery which leads to quality improvements in standards of patient care.