In Mwanza, Tanzania and throughout east Africa, wound care and infection are largely overlooked health issues. Making this issue more complex is the inaccessibility to medical and follow up care that many patients living in rural and sub-urban areas of Tanzania face. For example, in Mwanza, Tanzania (located on the coast of Lake Victoria), many injured people travel hours and in some cases, days, by bus, van, motorcycle, and boat to get to the hospital. Once they arrive, their treatment may require multiple follow up visits. This follow up care is essential to prevent and treat infection, which can lead to the failure of surgical procedures and even death. The challenge of transportation, if undertaken, is expensive and takes many from their jobs and responsibilities, a cost of time and money that can quickly devastate a family – exasperating those who are already facing a health crisis.
To address this issue, Tanzania Rural Health Movement, a longtime Mission: Restore partner, will soon be launching the Mwanza Community Wound Care Program. The service itself addresses these various issues that patients face such as wound care and infection management, post-operative care, and inaccessibility to hospital care due to travel time and distance. The Mwanza Community Wound Care Project aims to tackle this problem in the surrounding area by sending skilled nurses directly to patients' homes, where they can then provide direct, accessible, and quality wound care treatment and post-operative care to patients in the comfort of their own homes. Mission: Restore is excited to join Tanzania Rural Health Movement in launching the new program this Spring 2017 by providing specialized trainings to traveling nurses.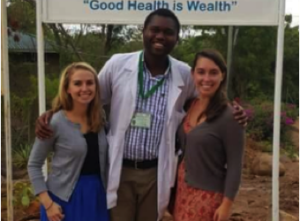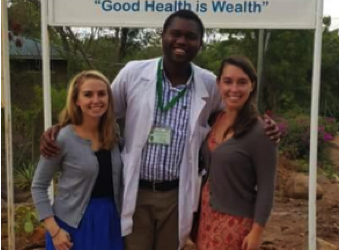 This past March 2017, Dr. Silvio Podda led Mission: Restore's first training and discussion session with Tanzania Rural Health Movement staff, medical students, as well as Bugando Medical Centre Burn Unit staff and nurses. The session began with a lecture from Dr. Silvio Podda, where he outlined best practices and post-operative care tactics, methods to keep wounds sanitized, and signs that suggest wounds are on the verge of infection. Following this, Mission: Restore Program Manager, Kate McAuliff opened the discussion for the medical professionals, students, and staff in attendance, to share the biggest challenges they face regarding wound care management. Together, ideas and workable solutions were discussed on topics such as infection, ward congestion, physiotherapy, lack of materials, poverty, and delay in patients seeking care.
Patients from Mission: Restore's March 2017 Surgical Training at Bugando Medical Centre will receive post-operative care treatment through the Mwanza Community Wound Care project following their releases from the hospital. The expenses have been covered by Watsi.org, another new and exciting Mission: Restore partner. Watsi funds the surgical procedures of patients who lack the financial means and health insurance to cover the expenses.
Mission: Restore is proud to partner with Tanzania Rural Health Movement on the Mwanza Community Wound Care Program. We are eager to watch this innovative project grow, and see the impact for our community patients across the Mwanza Region.