"Education is the most powerful weapon which you can use to change the world."

– Nelson Mandela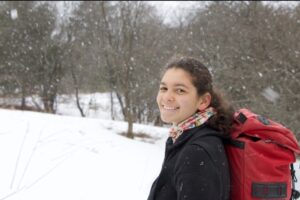 My name is Sarah Hatchett and I am Mission: Restore's summer intern. I will be managing the blog posts and social media until August. I am currently a rising senior in high school at The Chapin School. I interned at the innovation department at UNICEF last summer. Then, I started the UNICEF Club at my school this past year. I'm interested in people and the world. I would like to study medicine, specifically the brain, in college.
This past year, I attended the Mountain School, a semester program for juniors to live and take classes on a farm in Vermont. This was a big change from living in the New York City. It's part of why I chose the quote above. This new and different experience was absolutely life changing. I was able to experience a different kind of education. A new and excited education and it was a incredible feeling. Many people don't excited about their learning in school and I want to change that. It's why I feel so strongly about supporting a organization that encourages and makes education possible for those who are eager to learn. We can only make change by educating ourselves and supporting education for others. I truly believe that everyone loves to learn, they just haven't been given the opportunity to.
I'm very excited to be working for Mission: Restore. I hope to educate myself on all the work that goes into running a nonprofit, and get the experience for working.